On which platform is it better to create an online store website?
OUR BLOG
Going create a website online commerce, every business owner is faced with a huge number of platforms. And it is very difficult to choose one because they all have similar qualities, advantages, and disadvantages. Therefore, we decided to compile a kind of platform rating that will help to understand the nuances.
Developing a website for online commerce is not cheap. Therefore, if there is an opportunity to save even on the platform, it is worth using it. In this list, you will find the best free platforms for building an online store.
WooCommerce
According to BuiltWith, WooCommerce is the most popular CMS for online stores in the world without SaaS platforms.
WooCommerce is a WordPress add-on. It is the most popular engine in the world. The WordPress and WooCommerce bundle is easy to install and configure. However, to start trading, it will have to be adapted to regional conditions using plugins. At the very least, you need payment aggregators and delivery service widgets.
WooCommerce has a well-developed infrastructure: hundreds of design templates and plugins are available on the marketplace, with which you can expand the functionality and improve the appearance of the store. You can also contact third-party developers.
WooCommerce admin panel is familiar to many users from WordPress
OsCommerce
This e-commerce website platform has been around for 18 years! A huge number of online stores around the world use it. Its advantages lie in the fact that it:
free;
has open-source, which expands the capabilities of developers and allows you to customize the platform for individual needs;
provides free interface templates;
has over seven thousand add-ons;
provides easy management of buyers and orders in the administration panel.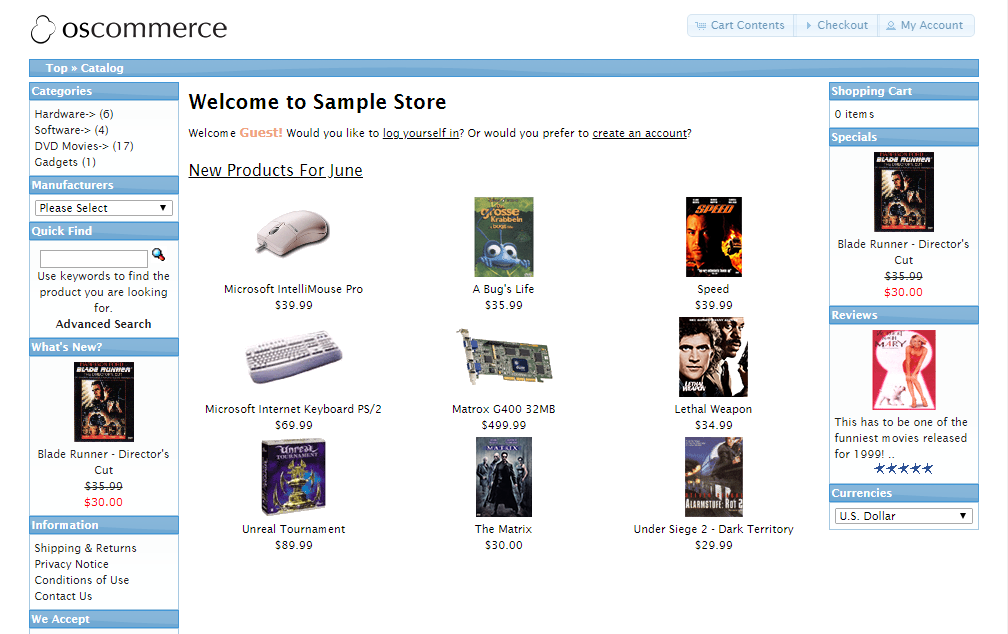 PrestaShop
A fairly popular free e-commerce platform that most e-commerce websites are based on. It is also open-source and easy to use and customize. But PrestaShop also has some important advantages:
the ability to connect more than 2500 modules;
creation of reports and full analytics of traffic and user behavior on the site;
the possibility of high-quality optimization for search engines and the implementation of marketing solutions;
technical support is available right in the administration panel.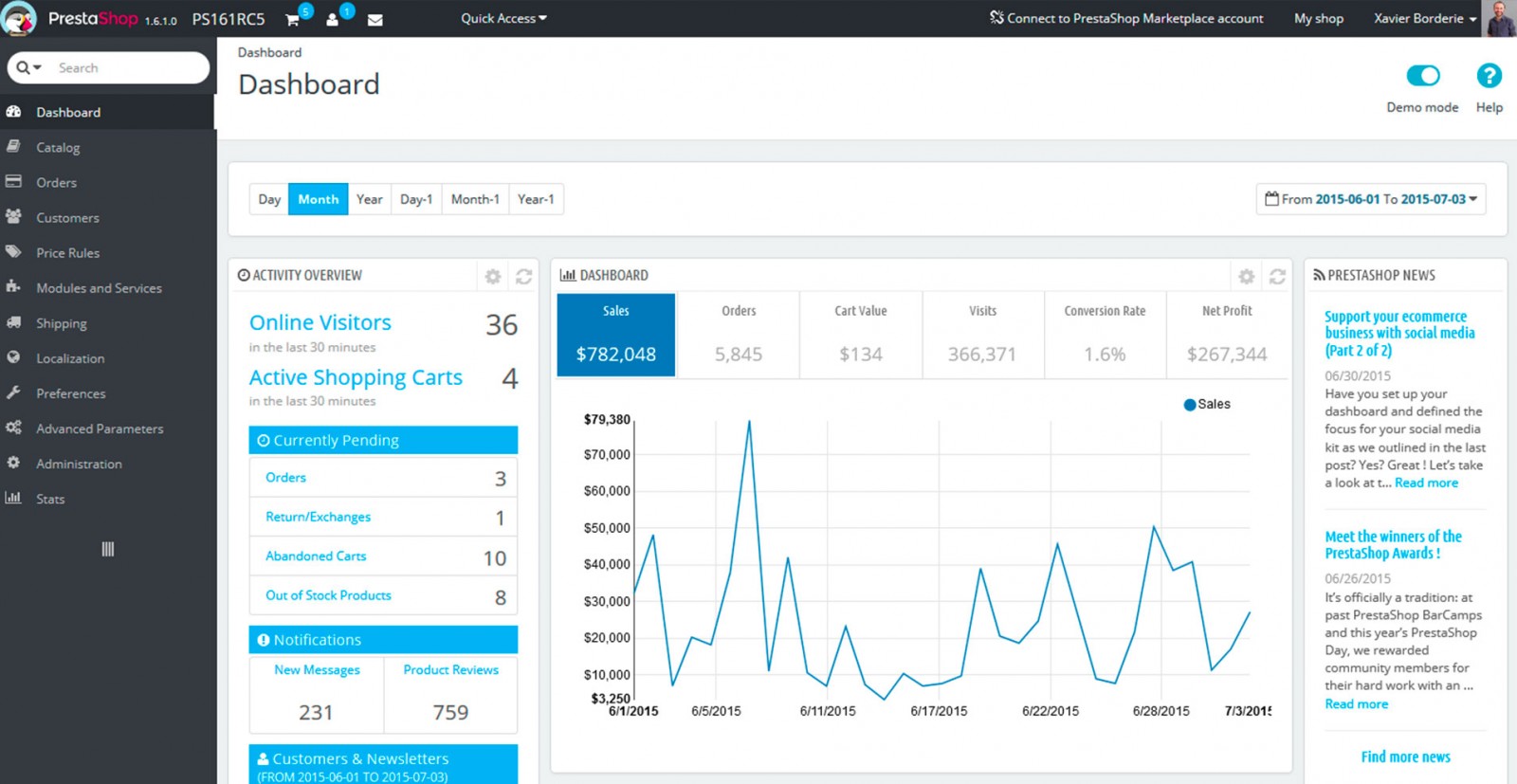 OpenCart
The platform for online store open-cart can be used on any server that supports PHP and MySQL. She is very good for holding search engine optimization of websites and is open source. OpenCart makes it very easy to manage orders, so the platform is ideal for beginners. The system also offers different methods of paying taxes according to your location.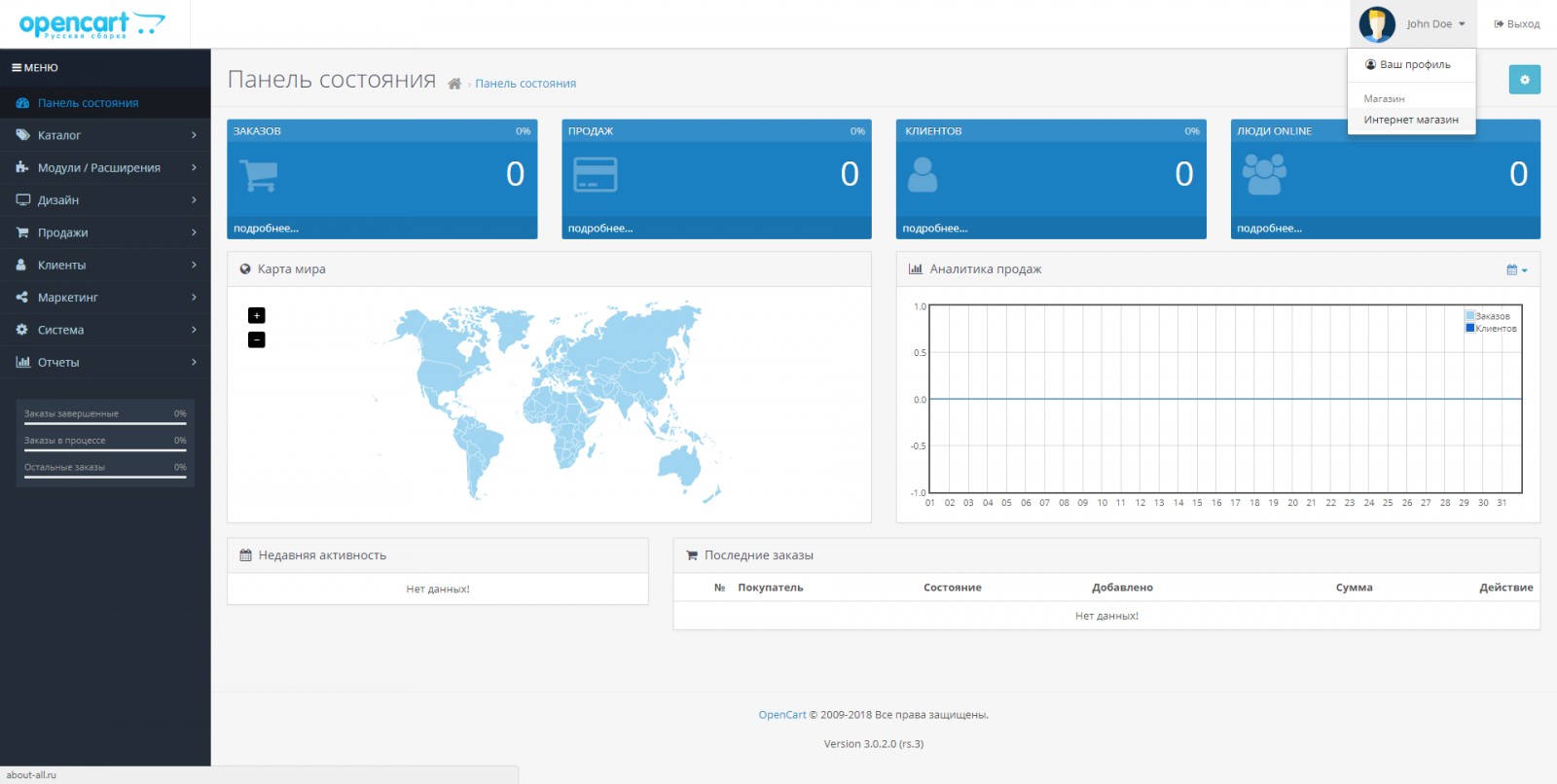 VirtueMart
Created to work with Joomla website management system. There is probably no simpler platform for creating online stores. It was developed so that its users could quickly understand the functionality and independently adjust all the nuances. VirtueMart also supports multiple languages ​​and currencies and allows you to post an unlimited number of items on the website.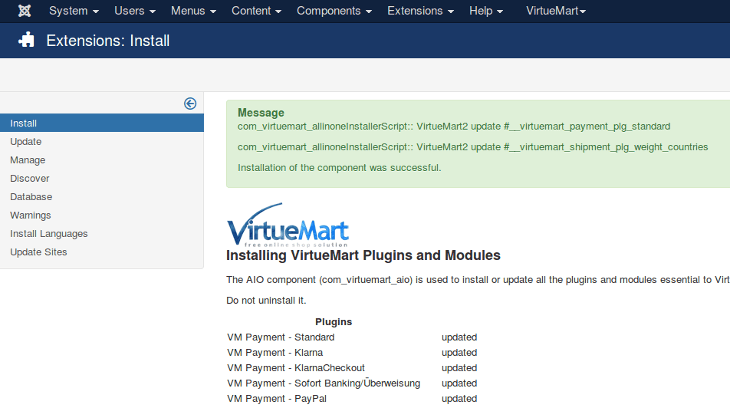 Magento
Many believe that Magento the best platform for creating an online store… It was created 10 years ago, and during this time has won the trust of developers around the world. Its advantages:
open-source;
the stable and reliable structure that guarantees the smooth operation of the website;
it is easy to operate and configure;
has a ton of features like search, directory management, billing, and so on;
all functions can be customized or replaced with others.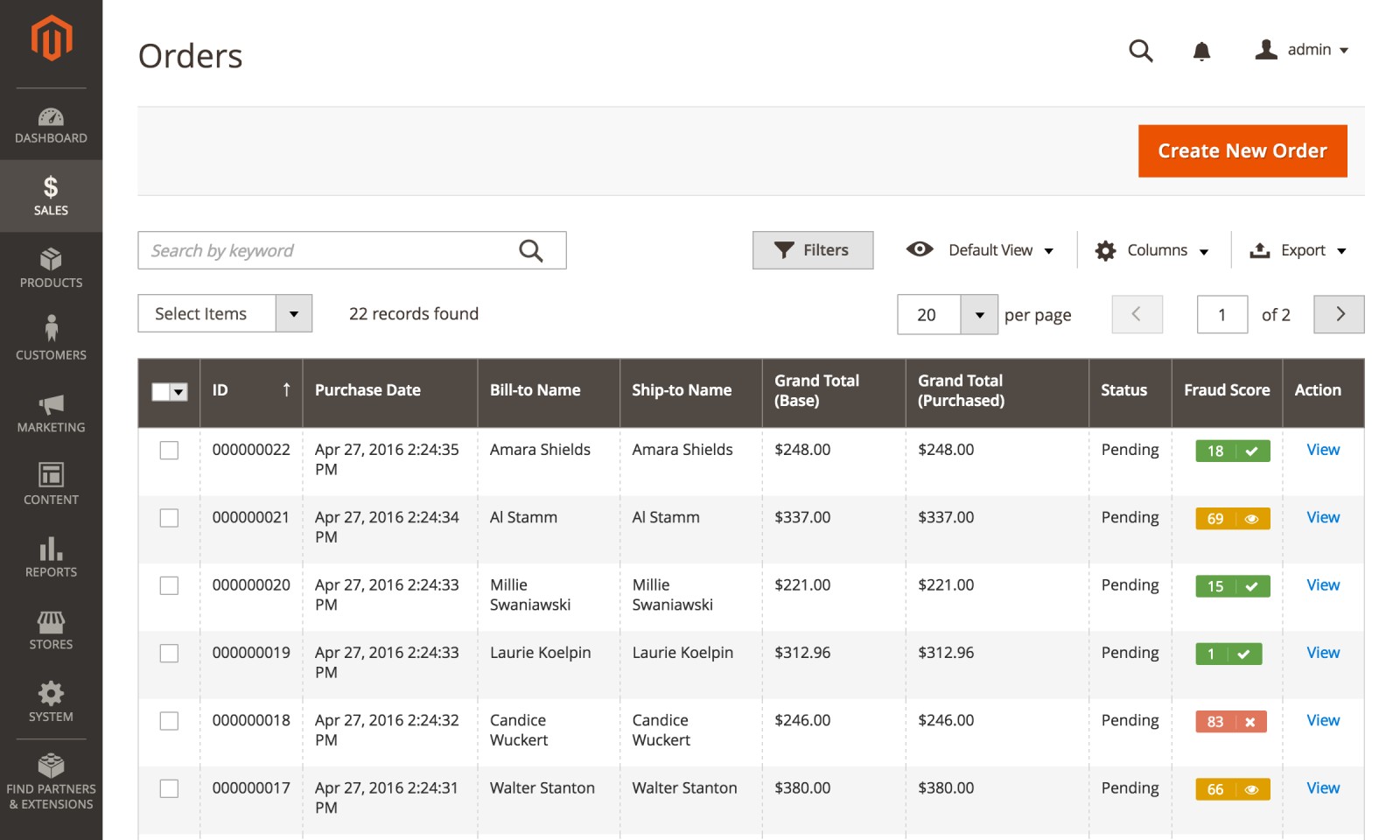 Ubercart
Ideal platform for websites that sell a specific product. For example, files that are uploaded to a resource, tickets, or other unusual things. The system can be integrated with Joomla or Drupal.
Zen Cart
The system has better CSS and is fairly easy to manage. It allows you to easily customize the platform for a project and offers a user-friendly interface. But it has a significant disadvantage – if you add a lot of products to the site, the system will work much slower. Therefore, it should not be used for large online stores or in the event that you are going to greatly expand the range. The platform also requires external templates and debugging. This is not an option to use if you just have a couple of clicks to launch a website.
Zeus Cart
Ideal platform for small and medium-sized businesses. Captivates with its beautiful and simple user interface. And also allows high quality optimized your website for search engines.
The best solution is to entrust the choice of the platform to us. The team of Artjoker web studio has vast experience in creating online stores. Therefore, we will be able to select a system that will meet the needs of your business.